Article published in The Sunday Express, 18 January 2015. © Richard Kemp
As British and American forces were moving out of Afghanistan last autumn, clear signs were already emerging that the Islamic State were planning to move in. Despite the warnings from Iraq and Syria this had no effect on NATO withdrawal plans, leaving a security vacuum that now threatens a full-scale re-run of the jihadist onslaught in the Middle East.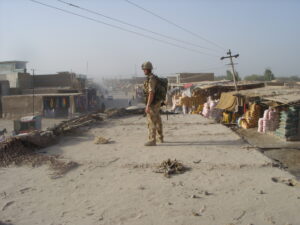 In recent weeks we have seen increasing evidence that the Islamic State's Khorasan group, encompassing both Pakistan and Afghanistan, is building a dangerous presence there. Circumstances in Afghanistan and Pakistan are different to Iraq and Syria where isolated and fractured security forces were unable to prevent rapid gains by the Islamic State.
But the governments of Afghanistan and Pakistan face huge security challenges and, though not as weak as their Middle East counterparts, also lack capability. It would be naïve in the extreme to assume the Islamic State could not extend its brutal tyranny into vast swathes of territory in both countries.
In Pakistan, the Taliban and Al Qaida are in disarray. The Pakistan Taliban are fractured by tribal infighting and increased pressure from government forces. Following the devastating US drone Continue reading →