Article published in The Mirror, 5 September 2015.
Two failures by the West are directly responsible for the refugee crisis Europe faces today.
The first was the decision by President Obama to withdraw all US troops from Iraq in 2012.
British forces had already left so we were no longer players.
The consequence of this stampede for the exits was that the successful US strategy that had put al-Qaeda on the backfoot was abandoned.
The door was open to the rise of al-Qaeda's successors, the Islamic State.
The second failure was the 2013 vote rejecting military intervention.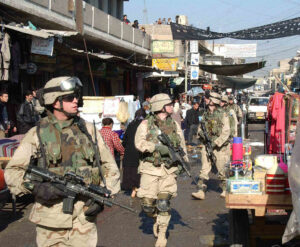 The present US-led action is half-hearted.
Britain isn't even bothering to strike at their Syrian heartland.
We must have boots on the ground both in Syria and Iraq.
Special Forces should conduct large-scale raids, to kill and strike fear into the hearts of IS fighters.
Unless they're met with the same level of violence and ruthlessness they inflict on their defenceless victims, they will not be stopped and the migrant crisis will continue.